U2 Concerts with Opening Act: Garbage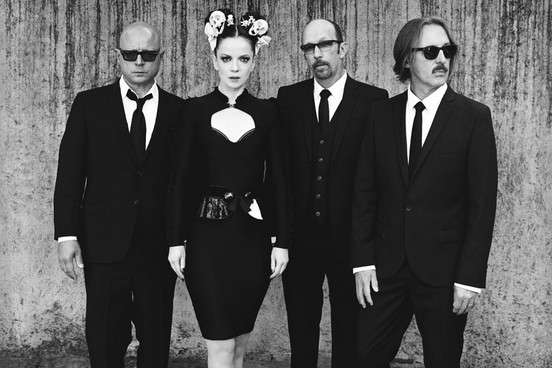 Garbage has opened at 11 U2 concerts.
Shirley Manson (vocals/guitar), Steve Marker (guitar/keyboards), Duke Erikson (bass/guitar/keyboards/percussion), Butch Vig (drums/percussion)
Garbage, which hails from Madison, Wisconsin, received early success in 1995 with their self-titled debut record, which sold over four million copies and produced hit singles "Only Happy When it Rains" and "Stupid Girl." Their 1998 sophomore effort, Version 2.0, not only matched the sales of their debut, but also received Grammy nominations for "Best Rock Album" and "Album of the Year." The music video for single, "Push It," received eight nominations at the MTV Video Music Awards. In May 2012, the band released their long-awaited fifth studio album Not Your Kind Of People. The record was named one of the best albums of 2012 by Rolling Stone. The band is looking to release their sixth album in 2014.
| | |
| --- | --- |
| Date | Location |
| Dec 02, 2001 | Miami at American Airlines Arena |
| Dec 01, 2001 | Tampa at Ice Palace |
| Nov 30, 2001 | Atlanta at Philips Arena |
| Nov 28, 2001 | St. Louis at Savvis Center |
| Nov 27, 2001 | Kansas City, MO at Kemper Arena |
| Oct 24, 2001 | New York at Madison Square Garden |
| Oct 16, 2001 | Chicago at United Center |
| Oct 15, 2001 | Chicago at United Center |
| Oct 13, 2001 | Hamilton at Copps Coliseum |
| Oct 12, 2001 | Montreal at Molson Centre |
| Oct 10, 2001 | South Bend at Joyce Center, Univ. of Notre Dame |