U2 Concerts with Opening Act: Hothouse Flowers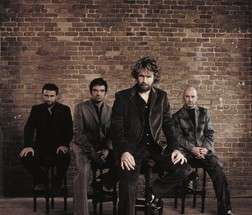 Hothouse Flowers has opened at 1 U2 concerts.
Liam O Maonlai (vocals/keyboards/guitar), Fiachna O Braonain (guitar/vocals), Dave Clarke (drums), Peter O' Toole (bass)
Dublin band Hothouse Flowers formed in 1985 and were soon called by Rolling Stone "the best unsigned band in Europe." After seeing them perform, Bono was able to get the band to record a single, "Love Don't Work This Way," on U2's Mother Records label. "People," their first album, became the most successful debut in Irish history. In 2004, the band released "Into Your Heart" and also performed at the Glastonbury Festival that same year.