U2 Concerts with Opening Act: Lenny Kravitz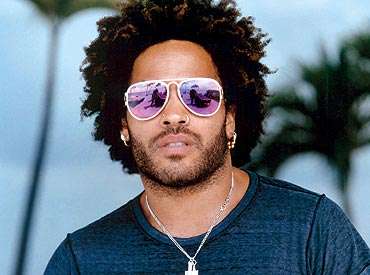 Lenny Kravitz has opened at 4 U2 concerts.
American singer/songwriter Lenny Kravitz was born in NYC. He holds the record for most consecutive wins in one category by a male for the "Best Male Rock Vocal Performance" category at the Grammy Awards, having won four years in a row from 1999-2002. His greatest hits album released in 2000 is his greatest selling album to date, with sales of over 11 million copies. Kravitz's hit singles include "It Ain't Over 'Til It's Over," "Fly Away," "Are You Gonna Go My Way," "Again" and a cover of "American Woman" for the film "Austin Powers: The Spy Who Shagged Me."He often uses retro styles in his music, sampling funk, soul, reggae, as well as hard rock. Kravitz plays Cinna in "The Hunger Games" films.