U2 Concerts with Opening Act: Stereophonics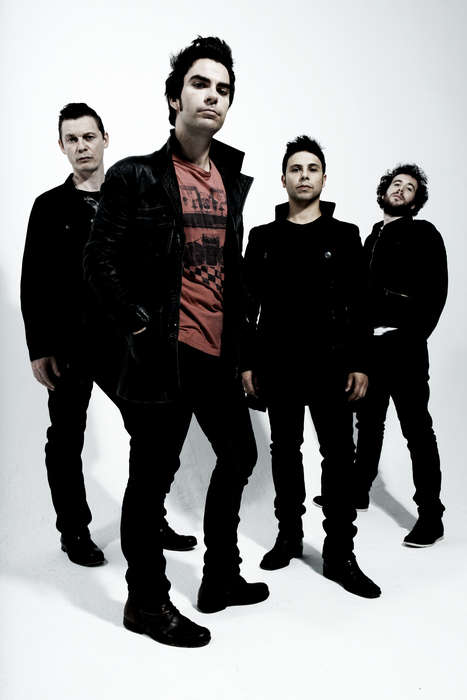 Stereophonics has opened at 14 U2 concerts.
Kelly Jones (lead vocals, guitar), Richard Jones (bass, backing vocals), Adam Zindani (guitar, backing vocals), Jamie Morrison (drums)
Welsh band Sterophonics have a record five consecutive albums that have hit the number one spot in the UK. Their live performances have also gifted them with the chance to perform at festivals like Glastonbury and V Festival. Some of their hit singles include "Local Boy in the Photograph" and "The Bartender and the Thief." Their current album "Graffiti on the Train" was released in March 2013.
| | |
| --- | --- |
| Date | Location |
| Nov 02, 2001 | Philadelphia at First Union Center |
| Oct 31, 2001 | Providence at Dunkin Donuts Center |
| Oct 30, 2001 | Providence at Dunkin Donuts Center |
| Oct 28, 2001 | East Rutherford at Continental Airlines Arena |
| Oct 27, 2001 | New York at Madison Square Garden |
| Aug 08, 2001 | Barcelona at Palau Sant Jordi |
| Aug 06, 2001 | Antwerp at Sportpaleis |
| Aug 05, 2001 | Antwerp at Sportpaleis |
| Jul 18, 2001 | Paris at Bercy Arena |
| Jul 17, 2001 | Paris at Bercy Arena |
| Jul 10, 2001 | Stockholm at Globe Arena |
| Jul 09, 2001 | Stockholm at Globe Arena |
| Jul 07, 2001 | Copenhagen at Forum |
| Jul 06, 2001 | Copenhagen at Forum |