U2 Concerts in Hartford Civic Center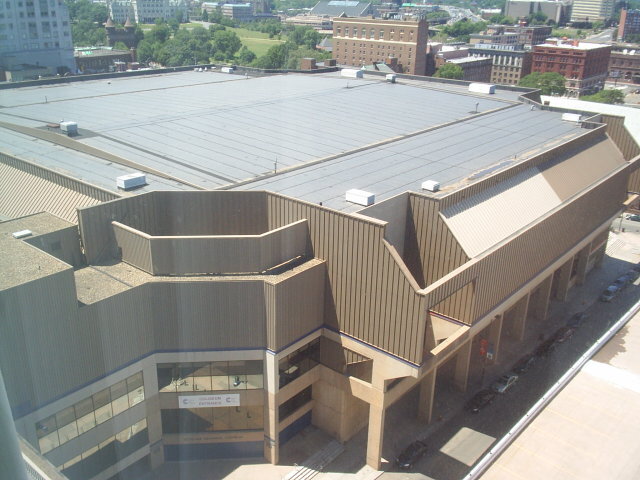 U2 has performed 8 times in Hartford Civic Center. Those performances included unique songs and an overall total of 159 songs.
Hartford Civic Center is located in Hartford, Connecticut
The Hartford Civic Center is a multi-purpose arena located in downtown Hartford. Located halfway between Boston and New York City, the Hartford Civic Center has been a popular venue for music and wrestling events. It was once home to the NHL's Hartford Whalers and is currently the off-campus home of the University of Connecticut's Women's and Men's basketball teams. The NBA's Boston Celtics played several regular season games a year at the Civic Center from 1975 to 2014.
The arena opened in 1975 with a shopping mall connected to it. This was unique feature for arenas at the time. The shopping mall was replaced by mixed-use shopping and housing during a 2004 renovation. Three years after the arena opened, snowfall on top of an already failing roof system lead to a complete collapse of the arena's roof.
The Hartford Civic Center (renamed the XL Center in 2007) is located at 1 Civic Center Plaza in Hartford, Connecticut.
Photo Credit: WikiMedia Commons