U2 Concerts in 3Arena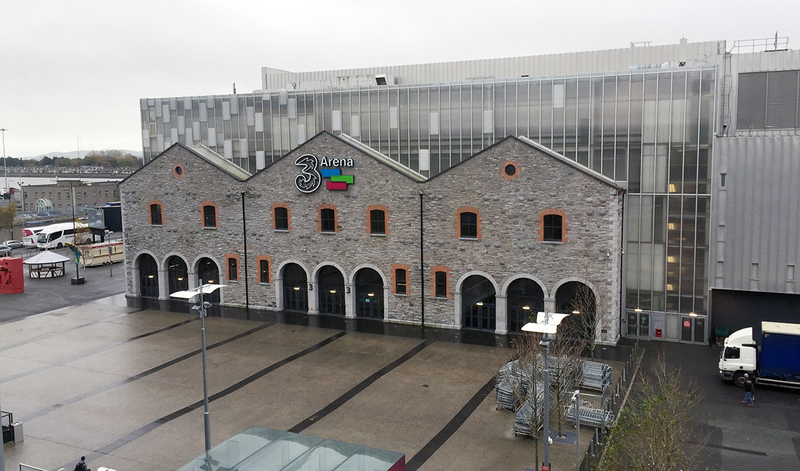 U2 has performed 10 times in 3Arena. Those performances included unique songs and an overall total of 194 songs.
3Arena is located in Dublin, Ireland
3Arena opened in 2008 as the O2 with a private performance of "Van Deiman's Land" and "Desire" by the Edge and Bono for a private audience. Located on the site of the Point Depot, the new arena retained some of the facade of the former building that was famously featured during its renovation in Rattle and Hum, The arena was the fifth busiest venue in the world in 2011 and is the biggest indoor venue in Ireland.
The O2 was renamed 3Arena in 2014 after the previous sponsor was purchased by Three Ireland.
Venue Name
Concerts
Songs
3Arena
8
302
O2
2
4
This facility has been known by 2 names while U2 has been touring. It is currently known as 3Arena.
| | |
| --- | --- |
| Date | Venue Name |
| Dec 07, 2008 | O2 |
| Dec 16, 2011 | O2 |
| Nov 23, 2015 | 3Arena |
| Nov 24, 2015 | 3Arena |
| Nov 27, 2015 | 3Arena |
| Nov 28, 2015 | 3Arena |
| Nov 05, 2018 | 3Arena |
| Nov 06, 2018 | 3Arena |
| Nov 09, 2018 | 3Arena |
| Nov 10, 2018 | 3Arena |