U2 Concerts in Adelaide Oval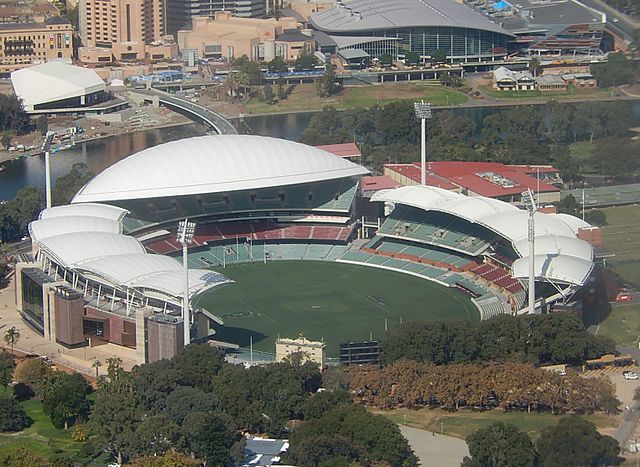 U2 has performed 1 times in Adelaide Oval. Those performances included unique songs and an overall total of 34 songs.
Adelaide Oval is located in Adelaide, Australia
Adelaide Oval has been the location of the South Australian Cricket Association since it open in 1871. It is the home ground to the Austalian, South Australian, and Adelaide Stikers cricket sides as well as several Austalian rules football and rugby league teams.
Adelaide Oval has also hosted football/soccer matches. baseball games, cycling races, American football games, tennis matches, and other sporting events.
Since 1977, Adelaide Oval has hosted large outdoor music concerts by the likes of David Bowie, Guns N' Roses, Metallica, Rod Stewart, Madonna, Michael Jackson, Pearl Jam, and others.
Adelaide Oval is located at War Memorial Drive, Adelaide, South Austalia, Australia
Photo Source: Wikimedia Commons