U2 Concerts in Boston Garden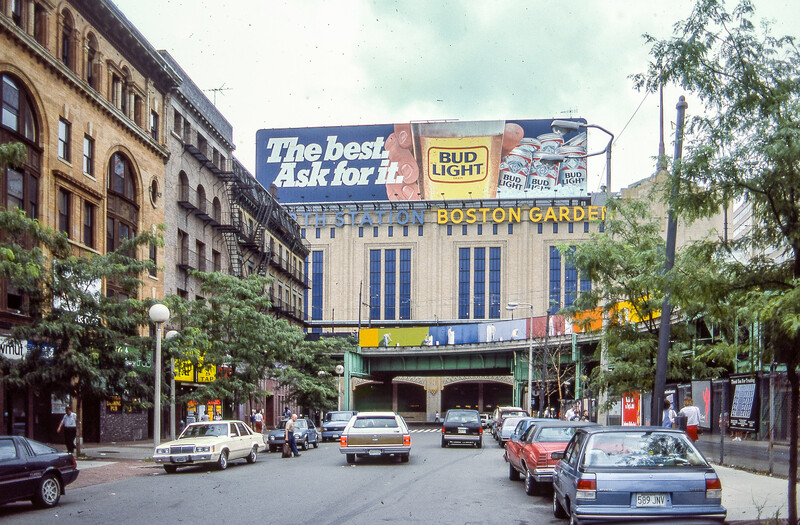 U2 has performed 3 times in Boston Garden. Those performances included unique songs and an overall total of 64 songs.
Boston Garden is located in Boston, Massachusetts
Boston Garden, or simply "the Garden," was a basketball and hockey arena located in downtown Boston. It was designed by boxing promoter Tex Pickard with boxing in mind which made for a close and noisey home venue for the NBA's Boston Celtics and NHL's Boston Bruins. The Garden played a role in the success of those two teams and banners documenting their many conference and league champions hung from nearly every rafter holding up the arena's roof.
While the acoustics of the Garden were not great and the venue lacked air conditioning, it was a very popular concert venue with everyone from the Beatles, the Rolling Stones, and the Who playing sold out shows there. Led Zeppelin and KISS were bannned from the area, Zeppelin for a riot caused by ticket buyers allowed inside on a cold day and KISS for using pytotechnics on stage. The Grateful Dead performed more shows than any other band with 24 concerts between 1973 and 1994. The Dead were scheduled to close the Garden with a run of dates in September 1995, but those were cancelled following the passing of the band's legendary singer and guitarist Jerry Garcia a month before.
The Garden was open from 1928 through 1995 when it was replaced by a newer arena which was built a mere nine inches its predecessor.
Boston Garden was located at 150 Causeway Street in Boston, Massachusetts.
Photo Credit: Kent Kanouse