U2 Concerts in Optus Stadium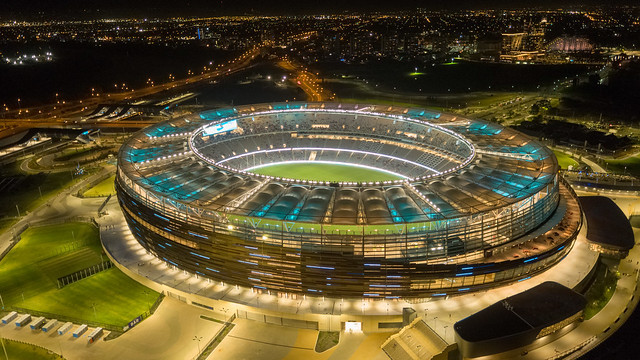 U2 has performed 1 times in Optus Stadium. Those performances included unique songs and an overall total of 27 songs.
Optus Stadium is located in Perth, Australia
Optus Stadium is a multi-use stadium located in Perth, Australia. It primarily hosts Austrailian rules football, cricket, rugby, and large outdoor concerts.The stadium opened in 2018 and replaced Subiaco Oval as the home of Fremantle Football Club and West Coast Eagles as well as WACA Ground as the home of Perth Scorchers.
The venue capacity of the venue is generally around 60,000 depending on the configuration.
Photo Source: Roderick Eime on Flickr.com