U2 Concerts in Orpheum Theatre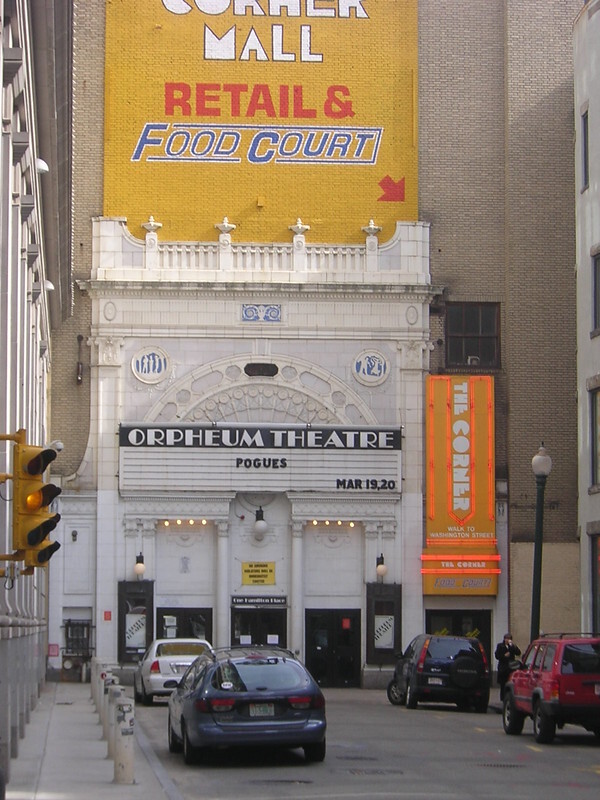 U2 has performed 4 times in Orpheum Theatre. Those performances included unique songs and an overall total of 68 songs.
Orpheum Theatre is located in Boston, Massachusetts
Boston's Orpheum Theatre opened in 1852 as the Boston Music Hall. It has operated as a performance space for most of its history first as the home of the Boston Symphony Orchestra, then as vaudeville theater, later it was the home of the Opera Company of Boston, and it has been a popular live music venue since the mid-1970s. It's famous current entrance, featured on the cover of several live albums recorded at the theater, was once the alley entrance. The former entrance was on Washington Street and is now retail space.
The Orpheum is located at 1 Hamilton Place in Boston, Massachusetts.
Photo Credit: Jim Reynolds