U2 Concerts in Spectrum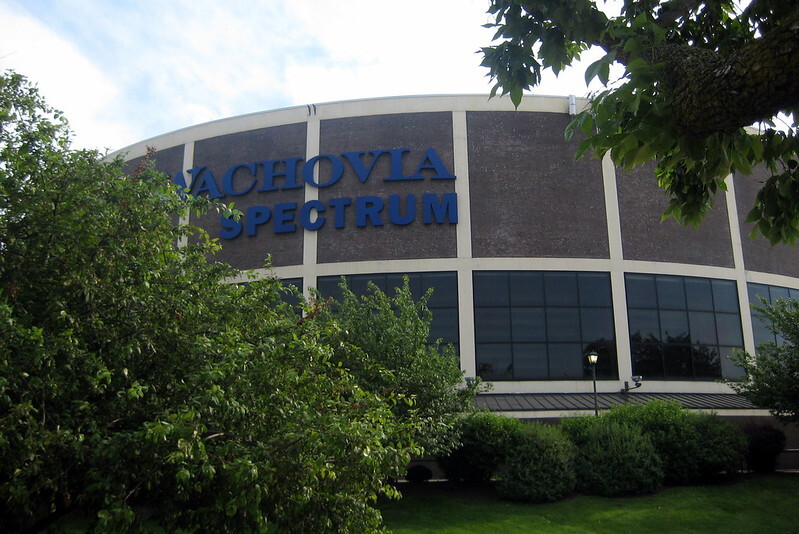 U2 has performed 4 times in Spectrum. Those performances included unique songs and an overall total of 73 songs.
Spectrum is located in Philadelphia, Pennsylvania
The Spectrum was a multi-use arena located in the South Philadelphia Sports Complex. For much of its existence, the arena was just north of John F. Kennedy Stadium, site of the American side of Live Aid, and just south of Veterans Stadium, home of MLB's Phillies and NFL's Eagles. John F. Kennedy Stadium was demolished in 1992 to make way for the arena that would replace the Spectrum and Vetrans Stadium was demolished in 2004 after a baseball stadium and a football stadium were built at the complex. The Spectrum outlasted it neighbors and was demolished in 2010.
The primary tenants of the Spectrum were the Flyers of the NHL and 76'ers of the NBA, but it earned its nickname "America's Showplace" from the number of big-name music artists who performed at the venue. Legendary artists such as Cream, the Doors, Led Zeppelin, Jimi Hendrix, the Grateful Dead, Bob Marley, the Who, Queen, and Elvis Presley all performed at the Spectrum in its early years. Later, acts like Van Halen, Whitney Houston, Depeche Mode, Rush, and Guns N' Roses filled its seats. Bruce Springsteen and the E Street band performed their first arena show at the Spectrum in 1976 and would play the place a total of 42 times. During Springsteen's final show at the Spectrum, he performed a special version "Wrecking Ball" in tribute to the building. The final band to play the Spectrum was Pearl Jam who closed out the arena by playing more than 100 different songs over four shows in 2009.
The Spectrum was located at 601 S Broad Street in Philadelphia, Pennsylvania.
Photo Credit: Wally Gobetz