U2 Concerts with Opening Act: BoDeans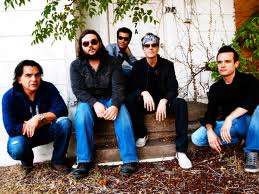 BoDeans has opened at 26 U2 concerts.
BoDeans formed in Waukesha, Wisconsin in 1983. In 1985, they released their album "Love & Hope & Sex & Dreams" to critical acclaim. In 1987 a Rolling Stone reader poll named them "Best New American Band." They toured with U2 during the Joshua Tree Tour and saw an increase in their fanbase. Their song "Closer to Free" brought them a new found success when it was chosen as the theme song for the 90s television show "Party of Five."
| | |
| --- | --- |
| Date | Location |
| Dec 12, 1987 | Hampton at Hampton Coliseum |
| Dec 11, 1987 | Hampton at Hampton Coliseum |
| Dec 09, 1987 | Atlanta at Omni Coliseum |
| Dec 08, 1987 | Atlanta at Omni Coliseum |
| Nov 28, 1987 | Murfreesboro at Charles M. Murphy Athletic Center |
| Nov 26, 1987 | Baton Rouge at Louisiana State University Assembly Center |
| Nov 23, 1987 | Fort Worth at Tarrant County Convention Center |
| Nov 22, 1987 | Austin at Frank Erwin Center |
| Nov 18, 1987 | Los Angeles at Los Angeles Memorial Coliseum |
| Nov 15, 1987 | Oakland at Oakland-Alameda County Coliseum |
| Nov 14, 1987 | Oakland at Oakland-Alameda County Coliseum |
| Nov 12, 1987 | Vancouver at BC Place |
| Nov 08, 1987 | Denver at McNichols Sports Arena |
| Nov 07, 1987 | Denver at McNichols Sports Arena |
| Nov 04, 1987 | St. Paul at St. Paul Civic Center |
| Nov 03, 1987 | St. Paul at St. Paul Civic Center |
| Nov 01, 1987 | Indianapolis at Hoosier Dome |
| Oct 30, 1987 | Rosemont at Rosemont Horizon |
| Oct 29, 1987 | Rosemont at Rosemont Horizon |
| Oct 28, 1987 | Rosemont at Rosemont Horizon |
| Oct 26, 1987 | Kansas City, MO at Kemper Arena |
| Oct 25, 1987 | St. Louis at St. Louis Arena |
| Oct 23, 1987 | Lexington at Rupp Arena |
| Oct 22, 1987 | Champaign at Assembly Hall |
| Oct 20, 1987 | Iowa City at Carver-Hawkeye Arena |
| Sep 14, 1987 | East Rutherford at Giants Stadium |