U2 Concerts with Opening Act: Mason Ruffner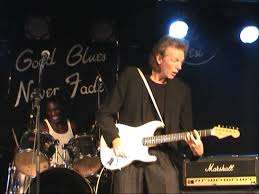 Mason Ruffner has opened at 5 U2 concerts.
Born in Fort Worth, Mason Ruffner opened for U2 during The Joshua Tree tour. He has worked with musicians Bob Dylan and Ringo Starr among others and has been influenced by Dylan and Jimi Hendrix. His song "Gypsy Blood" reached No. 11 on the Hot Mainstream Rock Tracks chart. Ruffner is credited with playing on Dylan's "Oh Mercy" album as well as "Acadie" by Daniel Lanois.