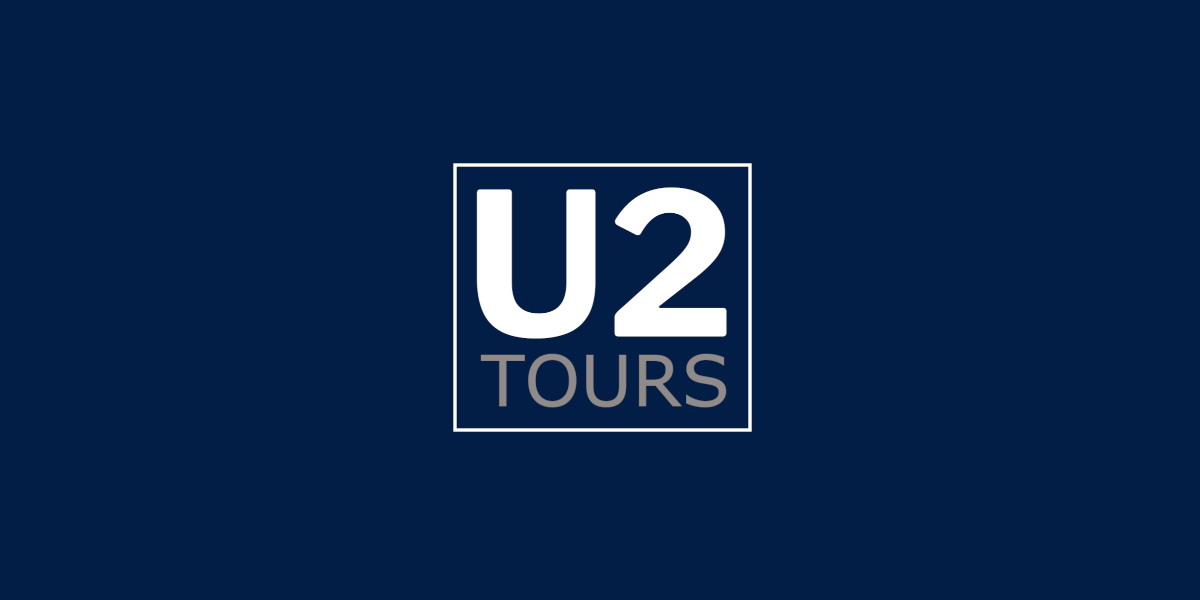 As always, we're improving U2Tours.com to make it easier to use and more accurate. Here's a look at what's changed, what's been added, and what's coming up in the future.
Stories of Surrender
Bono recently wrapped up his "Stories of Surrender" tour in Naples, Italy. In all, he performed his show 33 times for audiences all over the world. We enjoyed seeing it during the recent "Bono At The Beacon" run in New York City, which was excellent. However, this tour presented us with some difficult choices. Not only was it the first tour featuring only one member of U2, but "Stories of Surrender" was also not a concert in the traditional sense. We saw it was a one-act, one-person play. That said, we still wanted to document Bono's performances of U2 songs but recognize them differently.
Bono's "Stories of Surrender Tour" is now separated from all other U2 Tours in our Tour Navigation bar. The shows will still count toward overall statistics, like how many times a particular song was performed. If you have an account with us, any of these shows will also count toward your overall attendance numbers. We just wanted to recognize the uniqueness of "Stories of Surrender" in the grand scheme of U2 concerts. So if you're looking for more information on Bono's solo performances, you'll find them under "Solo Bono Tours" in our pull-down menu and our "All Tours" list. Or you could click here.
A new tour section also covers Bono's appearances promoting the "Stories of Surrender" tour. You can find those dates here, or choose "Stories of Surrender Promo Tour" from the dropdown menu.
If you attended one (or more) of these shows, register for an account with us and add it to your concert history!
U2:UV: Achtung Baby Live At Sphere
U2's residency in Las Vegas is quickly approaching! Once the opening weekend arrives, we'll have setlists and other notes for you. In the meantime, visit the U2:UV tour page for a complete list of dates.
Promo Tours Added
We've added sections for both the "Songs of Surrender" Promo Tour and Bono's "Stories of Surrender" Promo Tour.
Site Enhancements
Aside from our content, our big project recently has been to clean up and simplify U2Tours so that it runs more quickly and smoothly. U2Tours was built out of the old AtU2.com site, which was much bigger and more complex. Our hosts have been cleaning up behind the scenes and making adjustments to improve your visiting experience. We'll have more of these changes coming, but we hope your visits are smoother now.
Early Irish Shows
Back in 2018, when U2Tours was part of AtU2, we embarked on a project to improve our "Early Irish Shows" section, mainly the years from 1977 up until the start of the Boy Tour. Aaron Govern led this research, and we turned up a lot of good information and made some exciting additions. It was a massive undertaking resulting in many new dates, songs, opening acts, newspaper clippings, and ads. Between the end of AtU2, the pandemic, our personal lives, and the transition period bringing U2Tours back to life, we haven't been able to continue this project in earnest until recently. We're happy to share that we're back at it, using a combination of online and newspaper archive research to find old dates, setlists, and other information. We have a lot of new data to add; eagle-eyed visitors may even spot some new shows and songs in our database's Early Irish Shows section. There is so much about these years that we don't know, so we suspect this project will never really end. We'll always be on the lookout.
And if you happen to have any information that can help, please let us know!
What's Next?
So what does the future hold? First, we will make additional layout changes and performance upgrades as resources allow. You can also expect to see us expand our social media presence a bit, especially as we approach Fall 2023 and U2's upcoming shows at the Sphere. As always, our goal is to provide you, the U2 fan, with information about as many U2 concerts as possible.
That's all for now. See you on the road!