U2 Concerts with Opening Act: The Alarm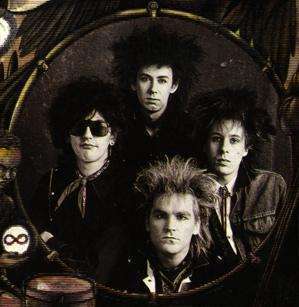 The Alarm has opened at 33 U2 concerts.
Mike Peters, James Stevenson (guitar), Craig Adams (bass), Smiley (drums), Mark Taylor (piano, keyboards)
New wave band hailing from Wales that formed in 1981. Their single "Sixty Eight Guns" peaked at number 17 in 1983. They were often compared musically to U2. Their song "Sold Me Down the River" was their only song to reach the US Billboard Hot 100 Top 50 chart.
| | |
| --- | --- |
| Date | Location |
| Jul 25, 1987 | Cardiff at Arms Park |
| Jun 29, 1985 | Dublin at Croke Park |
| Oct 31, 1984 | Rotterdam at Sport Paleis Ahoy |
| Oct 30, 1984 | Rotterdam at Sport Paleis Ahoy |
| Oct 28, 1984 | Brussels at Vorst National |
| Oct 27, 1984 | Brussels at Vorst National |
| Oct 25, 1984 | Paris at Espace Ballard |
| Jun 29, 1983 | New York at Pier 84 |
| Jun 28, 1983 | Worcester at Centrum in Worcester |
| Jun 27, 1983 | New Haven at New Haven Veterans Memorial Coliseum |
| Jun 25, 1983 | Atlanta at Atlanta Civic Center |
| Jun 24, 1983 | Jacksonville at Civic Auditorium |
| Jun 23, 1983 | Sunrise at Sunrise Musical Theater |
| Jun 22, 1983 | Tampa at Curtis Hixon Convention Hall |
| Jun 21, 1983 | Orlando at Jai Alai Fronton Hall |
| Jun 17, 1983 | Los Angeles at Los Angeles Memorial Sports Arena |
| Jun 14, 1983 | Houston at Houston Music Hall |
| Jun 13, 1983 | Dallas at Bronco Bowl |
| Jun 11, 1983 | Austin at Southpark Meadows |
| Jun 09, 1983 | Tulsa at Brady Theater |
| Jun 06, 1983 | Boulder at University of Colorado |
| Jun 03, 1983 | Salt Lake City at Salt Palace Arena |
| Jun 01, 1983 | San Francisco at San Francisco Civic Auditorium |
| Mar 26, 1983 | Newcastle Upon Tyne at Newcastle City Hall |
| Mar 25, 1983 | Liverpool at Royal Court Theater |
| Mar 24, 1983 | Glasgow at Tiffany's |
| Mar 22, 1983 | London at Hammersmith Odeon |
| Dec 06, 1982 | London at Hammersmith Palais |
| Dec 05, 1982 | London at Lyceum Ballroom |
| Dec 04, 1982 | Birmingham at Odeon |
| Dec 02, 1982 | Manchester at O2 Apollo Manchester |
| Dec 21, 1981 | London at Lyceum Ballroom |
| Dec 20, 1981 | London at Lyceum Ballroom |