U2 Concerts with Opening Act: Lone Justice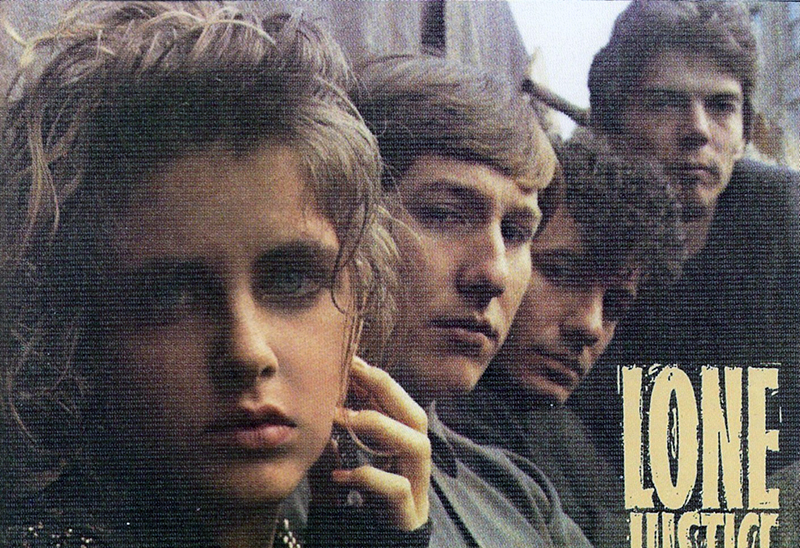 Lone Justice has opened at 57 U2 concerts.
Maria McKee, Ryan Hedgecock, Marvin Etzioni, Don Heffington, Tony Gilkyson

Los Angeles based rock band Lone Justice was formed in 1982. Their influences were in country and rockabilly music. They toured with U2 in 1985, shortly after their self-titled debut album was released. It received good press and even made a best of list in "Rolling Stone." Yet the album failed commercially.
| | |
| --- | --- |
| Date | Location |
| Jun 15, 1987 | Paris at Le Zénith |
| Jun 13, 1987 | London at Wembley Stadium (I) |
| Jun 06, 1987 | Gothenburg at Eriksberg Shipyard Docks |
| May 30, 1987 | Modena at Stadio Alberto Braglia |
| May 29, 1987 | Modena at Stadio Alberto Braglia |
| May 27, 1987 | Rome at Stadio Flaminio |
| May 16, 1987 | East Rutherford at Brenden Byrne Arena |
| May 15, 1987 | East Rutherford at Brenden Byrne Arena |
| May 13, 1987 | East Rutherford at Brenden Byrne Arena |
| May 12, 1987 | East Rutherford at Brenden Byrne Arena |
| May 11, 1987 | East Rutherford at Brenden Byrne Arena |
| May 09, 1987 | Hartford at Hartford Civic Center |
| May 08, 1987 | Hartford at Hartford Civic Center |
| May 07, 1987 | Hartford at Hartford Civic Center |
| May 04, 1987 | Worcester at Centrum in Worcester |
| May 03, 1987 | Worcester at Centrum in Worcester |
| May 02, 1987 | Worcester at Centrum in Worcester |
| Apr 30, 1987 | Pontiac at Pontiac Silverdome |
| Apr 29, 1987 | Rosemont at Rosemont Horizon |
| Apr 25, 1987 | Daly City at Cow Palace |
| Apr 24, 1987 | Daly City at Cow Palace |
| Apr 22, 1987 | Los Angeles at Los Angeles Memorial Sports Arena |
| Apr 21, 1987 | Los Angeles at Los Angeles Memorial Sports Arena |
| Apr 20, 1987 | Los Angeles at Los Angeles Memorial Sports Arena |
| Apr 18, 1987 | Los Angeles at Los Angeles Memorial Sports Arena |
| Apr 17, 1987 | Los Angeles at Los Angeles Memorial Sports Arena |
| Apr 14, 1987 | San Diego at San Diego Sports Arena |
| Apr 13, 1987 | San Diego at San Diego Sports Arena |
| Apr 12, 1987 | Las Vegas at Thomas & Mack Center |
| Apr 10, 1987 | Las Cruces at Pan American Center |
| Apr 08, 1987 | Houston at Summit |
| Apr 07, 1987 | Houston at Summit |
| Apr 05, 1987 | Tucson at Tucson Community Center |
| Apr 04, 1987 | Tempe at Arizona State University Activity Center |
| Apr 02, 1987 | Tempe at Arizona State University Activity Center |
| Apr 24, 1985 | Philadelphia at Spectrum |
| Apr 23, 1985 | Hartford at Hartford Civic Center |
| Apr 22, 1985 | Philadelphia at Spectrum |
| Apr 20, 1985 | Hartford at Hartford Civic Center |
| Apr 19, 1985 | Worcester at Centrum in Worcester |
| Apr 18, 1985 | Worcester at Centrum in Worcester |
| Apr 16, 1985 | Worcester at Centrum in Worcester |
| Apr 15, 1985 | East Rutherford at Brenden Byrne Arena |
| Apr 14, 1985 | East Rutherford at Brenden Byrne Arena |
| Apr 12, 1985 | East Rutherford at Brenden Byrne Arena |
| Apr 10, 1985 | Hampton at Hampton Coliseum |
| Apr 09, 1985 | Pittsburgh at Civic Arena |
| Apr 08, 1985 | Landover at Capitol Centre |
| Apr 03, 1985 | Uniondale at Nassau Veterans Memorial Coliseum |
| Apr 02, 1985 | Providence at Providence Civic Center |
| Apr 01, 1985 | New York at Madison Square Garden |
| Mar 30, 1985 | Ottawa at Ottawa Civic Center |
| Mar 28, 1985 | Toronto at Maple Leaf Gardens |
| Mar 27, 1985 | Montreal at Montreal Forum |
| Mar 25, 1985 | Richfield at Richfield Coliseum |
| Mar 23, 1985 | Detroit at Joe Louis Arena |
| Mar 22, 1985 | Chicago at University Of Illinois Chicago Pavilion |